About Hypnotizr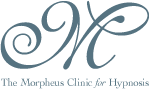 Hypnotizr delivers high-quality hypnosis sessions that are personalized by a hypnotherapist to meet your specific needs. By combining modern recording technology with a hypnotherapist's experience and insight, we are able to customize your sessions while minimizing the final cost to you. Our mission is to create the highest-quality custom hypnosis sessions available in the world, at a price that anybody can afford.
Hypnotizr is a division of Morpheus Hypnosis Ltd. and is supported by the team at The Morpheus Clinic for Hypnosis, a leading Canadian hypnotherapy centre founded in 2006 and based in Toronto.
About Your Hypnotist: Luke Chao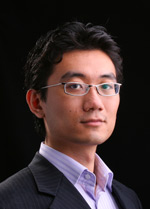 Luke Chao, founder of Morpheus Hypnosis, provides the male voice for Hypnotizr. He is a Certified Hypnotherapist with the National Guild of Hypnotists, a Registered Hypnotherapist with the Association of Registered Clinical Hypnotherapists Canada, and a certified 5-PATH Hypnotherapist.
Luke Chao has co-written four personal development books, including Abundance for Life, Love and Money by Linda Gabriel with Luke Chao, and The Art of Persistence by Sanjay Burman with Luke Chao.
You might have seen him on television (CityTV, Slice), heard him on the radio (CIUT, CFRB), read about him in a newspaper or magazine (Toronto Star, Lifestyle Magazine), listened to a speech he has given to a club or organization (TSN, AWIC) or seen him performing safe and ethical demonstrations of hypnosis to the public.
About Your Hypnotist: Faye Elatrash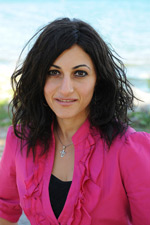 Faye Elatrash, from Oakville, Ontario, provides the female voice for Hypnotizr. She has trained with multiple trainers and schools of thought, including coaching and NLP, which combine to form her unique approach. Faye is a Certified Hypnotherapist with the National Guild of Hypnotists.
In her own words: "My philosophy is that we all have innate abilities and the tools we need in our minds to create change to ideas that once limited us. This passion drives me to constantly research and develop my knowledge and tools that I use to facilitate change. My desire is to guide people to reach new heights and open up possibilities they might not have imagined before."
A Peek Inside Our Office